Home

/

Dental Supply | Dental Tools & Technology | Dental Brands Australia

Our Story
Dental Brands Australia (DBA) offers the best in range and expert service to Australian Dentists. Our mission is to be an extension of your business and offer solutions for all your Dental Supply needs.
DBA proudly services Laboratories, Surgeries & Students. Our heritage can be traced back through the consolidation of small businesses, namely Dental Burs Australia over the last 11 years. Our strengthened purchasing power enables us to deliver a wide range of products to meet the specific needs of an industry that is constantly changing. Our range now exceeds 5000 carefully selected, high quality products from Dental Burs to Pulse Arc Welders and everything in between! All necessary products are approved through the Therapeutics Goods Association, and we are an active member of the ADIA.
We are grateful to be the partners and extended family of Australian Dental Businesses, sharing in a common goal to advance and grow your business.
Meet the Team
A business is only as good as its people, and we believe ours are the best! We pride ourselves on a high level of personalised customer service, and are constantly striving to meet our customers needs. Meet the DBA team that are here to support you.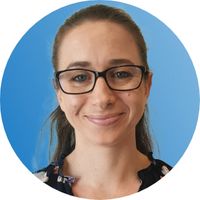 Inka Edrich
National Sales Manager
Andrew Robaldo
National Products Manager
Rene Vera
Sales Executive
Paul Dale
Customer Service
Vanessa Scruby
Finance & Accounts